A good brush to remove tangles and loose hair before being bathed is essential as washing would cause knots to become unmanageable. Shampoos and conditioners must be those especially made for dogs to avoid the skin losing its natural oils.

Grooming can include scissoring or hand stripping (for flat coated breeds of dogs) and at Waggies you can be sure that we are trained to carry out these techniques safely to avoid any injury to your pet.

We will also check your dog's ears as they should be kept clean for a dog to stay healthy.

The dog's nails are trimmed to make him or her more comfortable and to avoid the pain that can be caused by overlong claws.
Breeds of Dogs & Types of Coats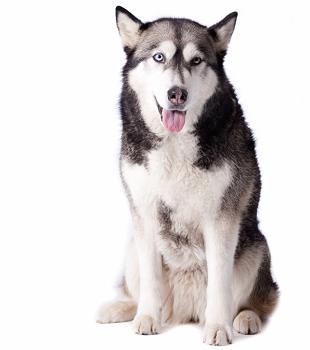 The grooming needs of dogs are different depending on their breed and coat. Some will need grooming more frequently and others less often.

There are different types of dog coats and these include:


Dogs with Long Coats
Newfoundland, Old English Sheepdogs, German Shepherds and Golden Retrievers.

Dogs with long hair would most benefit from a professional groom as they ideally need to be groomed on a daily basis. If this procedure is too difficult for owners to perform it would benefit the dog to be groomed by a professional every 6 - 8 weeks.


Dogs with Non-Shedding Coats
Bichon Frises, Poodles and Bedlington Terriers.

Dogs with non-shedding coats do not moult but they still need grooming as their coats need to be clipped regularly. These types of pets can suffer from excessive hair inside the ear and these needs to be trimmed for comfort and health


Dogs with Wiry Coats
Dachshunds and Schnauzers.

Dogs with Wiry coats are often hand stripped. However on occasion the coat can be clipped but this is generally for previously clipped coats, at owners request or for medical reasons.


Dogs with Silky Coats
Spaniels, Setters, Yorkshire Terriers and Pekinese's.

Dogs with silky smooth coats are prone to tangles and therefore need regular grooming to prevent matting. These breeds need regular and more frequent attention especially to the ears and feet. It is essential that this type of coat is brushed on a daily basis.


Dogs with Smooth Coats
Labradors, Greyhounds and Dobermans

Even dogs with smooth coats can benefit from being regularly washed and groomed. Smooth coats still moult and general health maintenance can be beneficial to your dog. Regular ear and claw treatments should be made.
Waggies Suggested Grooming Schedule

Your dog's nails should be cut every 4 to 6 weeks.
Areas Covered
Waggies Mobile Dog Wash professional dog wash & grooming service covers the following areas in Hampshire: Hayling Island, Havant, Leigh Park, Waterloovile Denmead, Cowplain, Portsmouth, Porchester Fareham, Gosport, Lee-on-the-Solent, Stubbington, Titchfield, Locks Heath, Sarisbury Green, Warsash, Park Gate, Swanwick, Whiteley, Knowle, Wickham, Bursledon and Netley.
Preparation and Cancellations
Cancellations with less than 24 hours notice given and missed appointments may still be charged. Please make sure your dog has relieved itself prior to its grooming session with Waggies.
Aggressive or Very Highly Strung Dogs
Safety is of utmost importance, both for the dog and for our dog groomers. So if for any reason we feel that it is unsafe to groom your dog we reserve the right to refuse our services.

It is of paramount importance that you inform us beforehand if your dog has ever bitten anyone or has a tendency to be aggressive.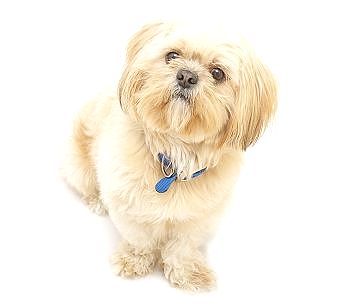 Waggies declaration
Our company is based on the belief that our customers' and their pets needs are of the utmost importance. Waggies are committed to meeting those needs.

If, for any reason, you are unhappy with Waggies services please let us know as quickly as possible so that we are able to contact you and discuss the matter in detail.

We would welcome the opportunity to deliver the best service to your doorstep. All employees are CRB Checked.